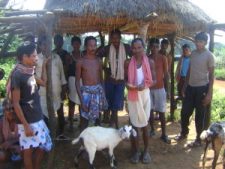 MODE, Bonded Labour Rehabilitation project, Orissa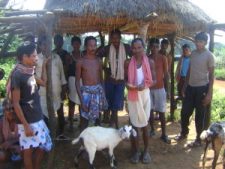 Summary
Mode is a project for the rehabilitation of bonded labors in the Malkangiri district of Southern Orissa. Bonded labor, or slavery, though outlawed in India in 1976, still continues in different forms in the interior regions of India.
Impact
Raising awareness in the region about the ills of bonded labor.
Insight
Remote regions of Central and Eastern India, where many indigenous people live are underdeveloped and backward.
They and also are under distress due to displacement caused by developmental projects since India's independence.
These areas are also very difficult to reach, because of lack of transport and also because of an armed conflict which is present in those areas.
The lack of development and accessibility contribute to the prevalence of bonded labor in the region.
Strategies
AID NYC has supported an initiative by the NGO MODE, based in Malkangiri in Southern Orissa.
The project works in helping rehabilitate some bonded labors in that area.
The funds sent are being used for rehabilitation of around 15 bonded laborers per year, as well as for raising awareness in the region about the ills of bonded labor.