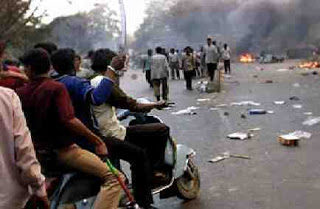 Relief and Rehabilitation – CENTER FOR EQUITY STUDIES (CES)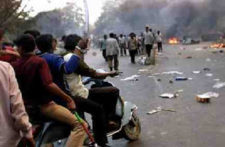 Summary
In 1989, Bhagalpur witnessed one of the worst communal rioting in post independent India. The Centre of Equity Studies (CES) has established an office in Bhagalpur comprising of a local team of two community based activists, one social worker, one Advocate, and one data entry operator. CES recognizes the social suffering of the survivors, and is devising ways to support them with their daily struggles.
Impact
CES has facilitated the process of the survivors preparing their compensation applications to the district authorities responsible for the dispensation of compensation
Insights
During this riot, over 1000 persons were killed, hundreds injured, and thousands displaced, most of who belonged to the Muslim community.
Twenty – one years later, the victims of the communal carnage are still struggling, socially and financially.
Even after twenty-two years of the Bhagalpur riots, many victim families have not received any compensation.
Strategies
AID NYC gave financial support needed to keep the Bhagalpur office up and running, and carrying out the aims that have been mentioned before.
CES has launched a three-year research study, the objectives of which is to understand the perspective of the survivors of communal violence in justice, security, reparations, social reintegration and reconciliation.