AID NYC Committee
SHIKHA GUPTA , President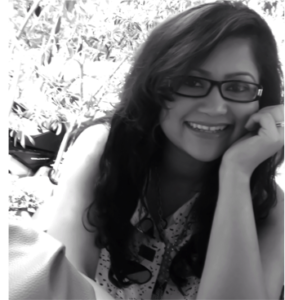 SEMONTI SINHAROY, Vice President

A couple of years back I went through a series of self realizations and concluded that I wanted to do more than living a perfectly oblivious life. I wanted to stop blaming others or  saying to myself that 'I can't really do much about it',  whenever I come across an ugly reality.  Volunteering with AID has exposed me to realities like: inhuman living conditions for millions, absence of nutrition and healthcare, lack of education, suppression of human rights, etc. AID gives me the means to contribute towards the change I want to see in the world.
I joined AIDNYC in early 2013 and have been fully immersed ever since. I am proud of the amazing teamwork AID NYC shares and we wish to continue being a driving force of change – and have fun in the process!
Outside of AID, I am a Business Analyst at an Investment Bank in New York. I went to Columbia University for my Masters and Pittsburg State University for my Undergrad. I love traveling and I an an epicurean. I have been known to trek across cities, countries and continents to satiate my palate!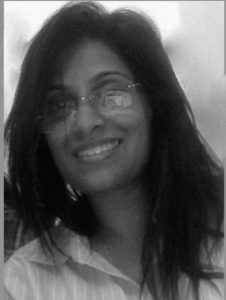 VIJI SHAMANNA , Secretary
In 2013 I started a small community center in my ancestral village in Bengaluru called Byrathi Viveka Vahini. The center offers free sewing and basic computer lessons to people, young and old in the surrounding areas. Our goal is to expand this community center in areas of sustainable farming and agriculture. Both my grandparents were agriculturists and I hope to preserve farm land in the village while at the same time fending off 'development' at the cost of destroying the environment.
I found AID NYC to be a highly diverse group both in term of the volunteers as well as the range of grassroot activities that are supported by the organization. Volunteering at AID has given me an opportunity to meet, interact and learn from an amazing group of activists.
In my previous avatar, with a background in Electrical Engineering and Business Management, I worked as an Financial Equities Analyst in New York City. I currently serve as Secretary in the New York City chapter of AID. I have a 15 year old son and a husband who have been incredibly supportive in all of my activities.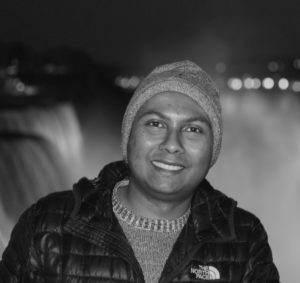 TAPOJYOTI DAS,Treasurer
Growing up from a suburban town in West Bengal, India, life gave me the opportunity to come to one of the best places in United States to pursue higher education. Moving from a natural urge to complain about societal issues back home and a paralyzing inability to do anything as an individual, I could get involved in remediation of those problems through volunteering with the AID NYC team. It has been a greatly enjoyable and learning experience for me to be part of the awesome team. I have been an active volunteer from 2013 and took up the position of chapter treasurer from 2014. It feels good to see every penny that we raise goes in some way to bring a smile to someone's face.
I am a clinician-turned- scientist, trained at Nilratan Sircar Medical College, Kolkata and then at Indian Institute of Technology Kharagpur in some orthogonal education.
I am currently pursuing a PhD at Weill Cornell Medical College of Cornell University in basic science. I have an uncanny ability to find innovative solutions to problems through an amalgamation of different fields.
Besides work, I love to go on long bike rides, taking photographs and interacting with smart people.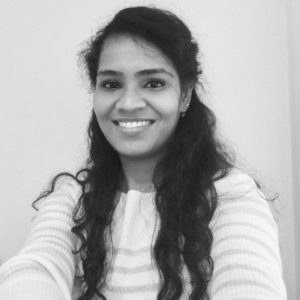 PRIYANKA RASTOGI , Treasurer
I started volunteering with AID NYC chapter in May 2015. I consider myself lucky to have become part of such a dedicated and enthusiastic team! The volunteers work passionately towards raising and managing funds for grassroot projects in some of the remotest parts of India.
Every time we come together whether it is for a meeting, organizing an awareness event, fundraising, updating the status of a project or just hanging out – we learn so much more about the barriers that India faces in the way of progress. And, we learn more about how all of us can contribute to bring about a change in our own way.
Outside of AID, I lead delivery of Analytical Solutions as a Director at Opera Solutions. I enjoy running and yoga, like reading and love listening to music.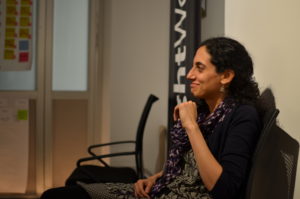 GEETU AMBWANI , Donor Relations

I have been volunteering with AID since 2002. I have been associated with the AID chapters in Baltimore, Pittsburgh and now NYC. AID is my community of progressive people who are eager to understand and connect with the changing India. It is also a channel through which I get to engage and be inspired by with grassroots activists who have spent their lives working on alternative development models. I find AID NYC to be an evolving space where we come together to learn, debate, and help effect meaningful change in India.
Outside of AID, I am a data scientist at Huffington Post. Also an inveterate media junkie, a theater goer and lover of the new york food scene.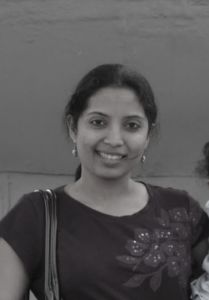 HEMA NAGARAJAN , Project Coordinator 
I have been volunteering with AID since October 2015. I am one of the project coordinators and this has helped me gain a deep understanding of some of how NGO's solve challenging issues. I also help with donor outreach.
Being an AID volunteer has helped me learn about the struggles and challenges that many unprivileged Indians face through the lens of other volunteers, activists and NGO partners. Being a small part of the process that could help solve some of these problems gives me a sense of purpose and direction.
Outside of AID, I am a "computerer" (a term that my kids have coined) at JP Morgan Chase. On weekends, I spend my time keeping up with my kids' activities and searching for the funny books that my kids can read.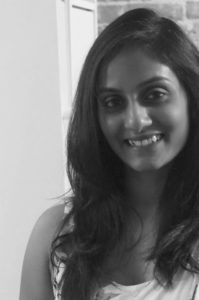 LAKSHMI GOPALAN , Overall Project Coordinator
I have always been interested in making our neighborhood and the world a little better place to live in. Inspired by Winston Churchill who rightly puts it, " We make a living by what we do, but we make a life by what we give." AID as an organization is providing me with an excellent platform to try and live by this! I'm always excited about how energetically AID handles various projects on different issues in INDIA. There is so much diversity in the projects that we work on and there is so much to learn and unlearn everyday.
I work in information technology for a healthcare company. Work brought me to US and living far away from India, I see AID as medium through which I feel connected back to India.
My current interests include child education, uprooting for physically challenged, environmental conservation. Apart from volunteering, my recent interest is photography. I have been with AID NYC chapter since March 2012.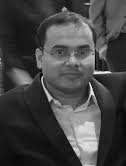 SUBRATA PAUL , Outreach Coordinator
I got involved with AID in Boston initially and joined NYC chapter when I moved in New York in 2014. AID as an organization gives me great opportunity and scope to learn and serve our Indian society while away from my country. Its really a great experience for me to work with this dynamic, innovative and enthusiastic AID NYC team to promote sustainable, equitable and just development and find the solution of interrelated issues at grass root level in India. Outside of AID, I am currently working as a Technical Project Manager at an IT company in New York.
AVICHAL BADAYA , Outreach Coordinator
Avichal Bio
Avichal pic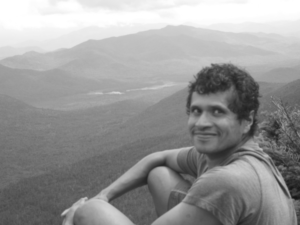 SIDDHARTHA MITRA , Learning Coordinator
I am a computer professional living and working in New York City. I have been with AID for over seven years, during which I have had the opportunity to visit several places in the remoter parts of India where AID has been involved in funding projects. I am primarily interested in learning more about the indigenous people of India who live in resource rich forested areas of India, and how these people are affected by resource exploitation and displacement. Being in AID has helped me learn more about their lives and about the challenges they face; at the same time, it has allowed me to better understand and contest the economic inequalities of the economic system we all live in, where some are the beneficiaries and the others are unfairly exploited.
I am also part of the web based activist group Sanhati ( sanhati.org ) and the South Asia Solidarity Initiative, a progressive group of South Asian activists in the New York City area.